HIGH STREET, WADHURST,
EAST SUSSEX TN5 6AA
Tel No 01892 783065
Email Contact :-
manager@wealdenwholefoods.co.uk
OPENING HOURS -- Mon - Sat inc.
Shop: 9.00 am - 5.15 pm
(except Wed: 4.00 pm and Sat. 5.00 pm)
Cafe: 9.00 am - 4.30 pm
(except Wed: 3.30 pm)
Click on the map below for a larger scale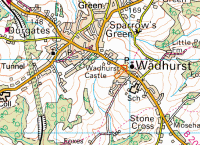 See our News Page for
Latest News via Twitter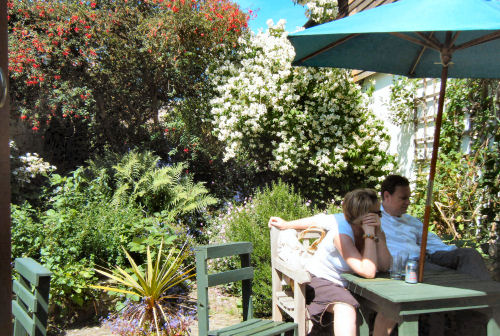 This is the garden at the rear of our shop and Cafe. Come and browse in our mid-17c shop full of nooks and crannies.
We will be pleased to serve you organic, local, and fairtraded foods.
See the Latest News and this month's Recipe.