HIGH STREET, WADHURST,
EAST SUSSEX TN5 6AA
Tel No 01892 783065
Email Contact :-
manager@wealdenwholefoods.co.uk
OPENING HOURS -- Mon - Sat inc.
Shop: 9.00 am - 5.15 pm
(except Wed: 4.00 pm and Sat. 5.00 pm)
Cafe: 9.00 am - 4.30 pm
(except Wed: 3.30 pm)
Click on the map below for a larger scale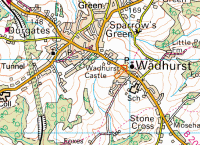 See our News Page for
Latest News via Twitter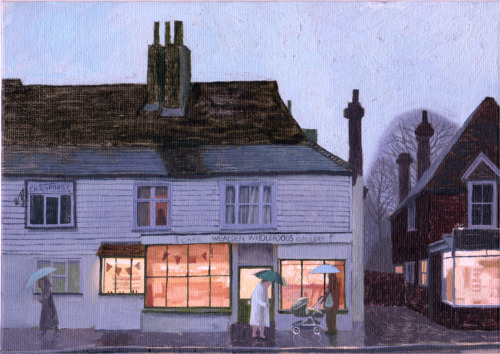 Wealden Wholefoods of Wadhurst by Nessie Ramm.
Limited edition prints of this painting are available directly from the shop. The price is £45 unframed or £75 framed; the print size is 7" x 10" with a 2" border. Unframed prints can be posted within the UK for an additional £5.
Come and browse in our mid-17c shop full of nooks and crannies.We will be pleased to serve you organic, local, and fairtraded foods.